Buffet Guard® contemporary sneeze guards built entirely in the USA by Buffet Enhancements International Inc®. Choose from our stock ready-to-ship products, or let us custom design a Buffet Guard™ to fit your needs.  Every buffet is different, and we do not take a one-size-fits-all approach, rather our team of designers and engineers will work with you every step of the way to make your displays NSF compliant and extraordinary.  You'll find our work in hotels, hospitals, convenience stores, restaurants and schools.
We Sell Custom Sneeze Guards through our Dealer Network
To Find a Dealer Near You Please Call 1-800-990-0990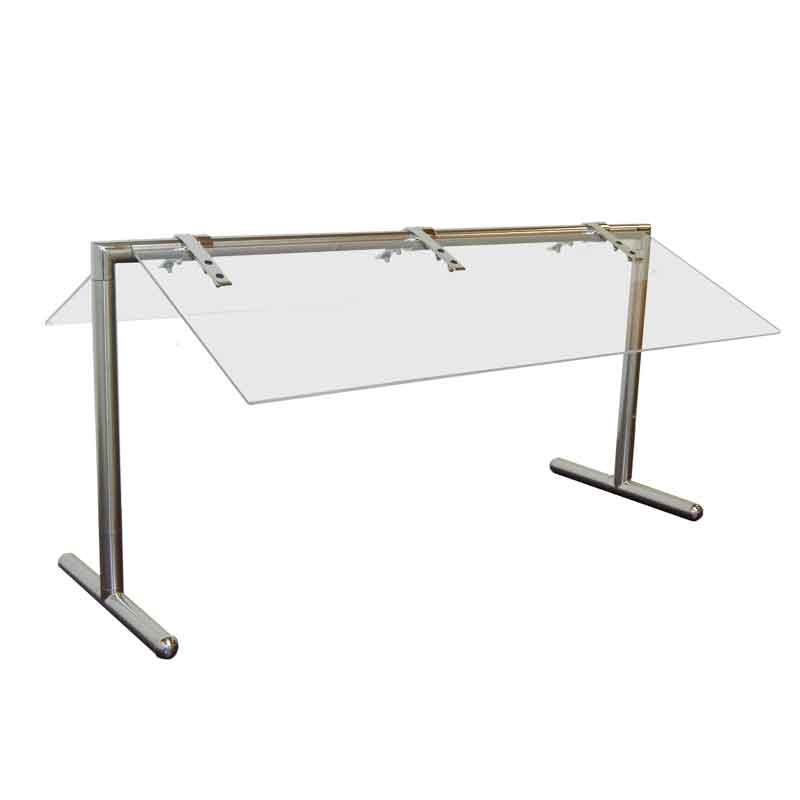 • Double sided, folds flat for easy storage
• Panels lock at 45º & can be removed for single side use
• Clear acrylic sneeze guard panels
• Polished stainless steel frames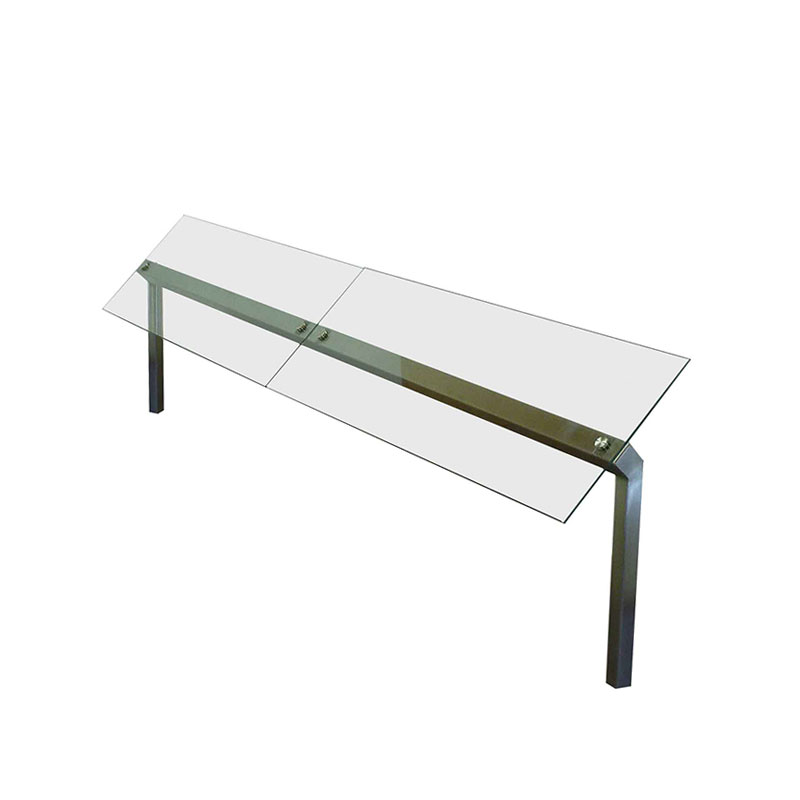 Custom manufactured sneeze guards featuring 1.5 inch dia. stainless steel posts, fitted with sneeze  shield clips & sneeze guard panels constructed from tempered glass or acrylic plastic. Flanges provided for counter top installations. Can be paired with any of our heat lamps for warming lines & stations.
• Available in polished stainless & powder coat colors
• Custom fabricated to your specifications
Call us at 1-800-990-0990